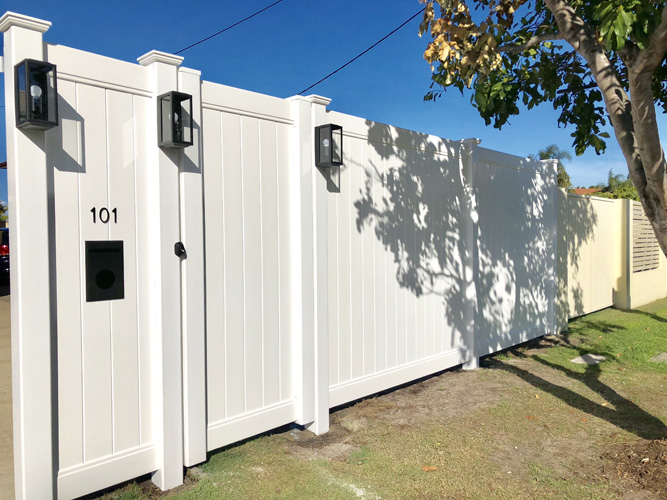 Platinum PVC Fencing is proud to have been one of the very first Gold Coast installers of PVC Fencing, and we have witnessed its popularity grow rapidly, particularly here on the Gold Coast.
But, as its popularity has grown, so too has the number of our competitors.
So why choose Platinum PVC Fencing?
To put it simply, if quality is as important to you as it is to us, you have come to the right place.
We use Australian Made PVC – the highest quality available
Your new PVC fence comes with a Warranty, either 30 years or 50 years depending on style
We offer Supply and Install
Friendly advice from our experienced owner operator
When choosing your supplier, we encourage you to ask where their product is manufactured, and if it comes with a warranty. Unfortunately, the PVC Fencing market has been flooded with imported fencing (mostly from China) and consumers have not been informed of the inferior product they are receiving.
So, whilst our competitor's quote for PVC Fencing may be cheaper than ours, our focus is on quality and not price.
The PVC we use is Australian Made, and fully backed by a 30-year warranty (for gold series) and 50-year warranty (for platinum series). It is the HIGHEST QUALITY PVC Fencing available in Australia.
And, because we know not everyone has the time, or ability to DIY – we offer Supply and Installation of our PVC Fencing to our clients, making the whole process so simple from start to finish.